Dragon's Watch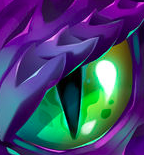 Welcome to the Dragon's Watch wiki. We're a collaborative community website about Dragon's Watch, the battle RPG for smartphones. Anyone, including you, can edit this wiki. Click the edit button at the top of any page to get started!
Share your insights and learn mastery in this tactical battle to defeat the enemies of Kagria.
Get Dragon's Watch for Android or iPhone.
What's the latest?
Photos and videos are a great way to add visuals to your wiki. Find videos about your topic by exploring Fandom's Video Library.